click below to link:
Therapeutic Massage Helps With... Chronic Pain, Headaches, Lower Back Pain, Upper Back, Neck Pain, Fibromyalgia, Stress & Tension Relief, Migraines, TMJ, Relaxation & Calmness, Depression, Circulation, Accident Rehabilitation, Post-Op Rehab, High Blood Pressure, Range of Motion, Immune System, Insomnia, Sports Injury, Poor Posture, Allergies, Anxiety, Carpal Tunnel Syndrome, Joint Injury, Autism,
Elderly/Geriatric People, Homebound, Pediatric Clients, Sciatica, Oncology Patients, Stretching for Flexibility.
Massage Benefits Section


Natural Products for Personal Care, the Home, and More - Mountainside-Diversified.Com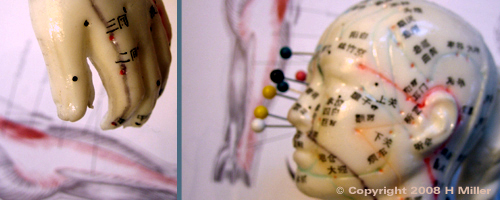 Massage Abstracts / Studies
Index of Scientific Studies proving the efficacy
and effectiveness of Therapeutic Massage
as a healing modality.
Massage Debunkers Debunked!
Some skeptics attempt to debunk
Massage Therapy as a effective treatment.
Here such arguments are addressed.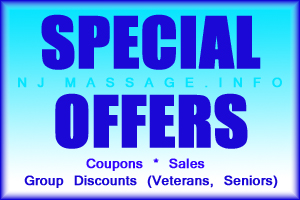 Massage For Anxiety
Massage And Anxiety: Is Massage Therapy Helpful?
Therapeutic Massage for Anxiety (see Wikipedia's definition here and the WebMD entry here) has been found to be helpful by many clients. These anecdotal accounts of how significantly different Therapeutic Massage sessions left them feeling, spread through our culture with time. Of course, massage for anxiety has likely been known worldwide, from the time of antiquity and even prehistory. People noticed that after massaging one another that they felt less anxious, more relaxed. And in the 20th century as our culture became more educated, overall, most were able to recognize anxity symptoms when they arose, and noticed that such symtoms subsided after a massage session. So for most people, in most placed, in most times, there was never much of a question of whether massage helps anxiety. It was assumed to be so.
Massage for anxiety is usually not most physician's first choice of recommended treatment, usually referring a patient to a mental health therapist. While psychologists, liscenced counselors, and psychiatirsts have their place in dealing with serious issues, many people suffer anxiety in a way that is not so serious that it is a symptom of a definable DSM IV clinically diagnosable mental health condition. Most people experience anxiety some of the time, as life is unpredictable at times, and uncertainty creates stress. Jobs create stress. The demands of family create stress. All of this stress can result in a variety of anxieties, from failing others to fearing abandonment. There are just too many different reasons for, and types of, anxiety to be mentioned. .
Modern Science is not content to assume; assuming anything is inconsistent with the Scietific Method. As more funding and interest in alternative health arose at universitied and research centers, scientists and doctors, themselves likely curious about the anecdotal accounts (and possibly firsthand experience) of positive effects of massage therapy on anxiety, studies were conducted to see what massage was really doing. Was it just a placebo? Were were just 'thinking' we were less anxious? Or was massage therapy making a real difference?
Traditional therapy and counseling has its place in getting to the root of persistent anxiety. A person's support network of caring friends, family, and others is also important. Having someone willing and able to listen without judging is essential. Anxiety alternative therapies such as Therapeutic Massage have been studied and found to be quite helpful. Studies dealing with Massage and Anxiety show, consistently, that recipients of massage treatment experience less anxiety.
Massage For Anxiety: Studies Show Clear Benefits
One such study dealing with Massage for Anxiety dealt with levels of anxiety in post-operative cardiac patients. The results showed that patients receiving therapetuic massage felt less anxious. And it isn't just one demographic that benefits; cardiac patients are most likely to be older males, but other groups show improvement as well. For example, another study involving chair massage in the workplace for only fifteen minutes a week, improved participating employees' feelings about anxiety. Levels of anxiety plunged. Another chair massage study showed that not only did employees 'feel' better after a session, but they produced an eeg pattern of enhanced alertness, and did better at mathematical equations. So, it wasn't a placebo, and it works for both men and women, apparently. Massage for anxiety clearly is a real alternative or adjunct to drugs and counseling for those dealing with average to high levels of anxiety.
Massage for anxiety disorders that are more serious is also a topic of discussion among the medical community. Some people are very anxious, much more so than the average person (who is, in our modern fast-paced world, usually quite anxious!). This small subgroup of the general population often requires medication and serious, intensive counseling, but may also require institutionalization. Another study that was conducted regarding massage and anxiety showed that among adolescent psychiatric patients suffering with depressions and adjustment issues, anxiety was reduced. The kids receiving massage therapy felt better, and showed improvement. Another study involving young adult psychiatric inpatients showed that those receiving therapeutic massage experienced less stress and anxiety afterwards. (View the studies here)
Massage For Anxiety: Part of a Larger Plan For Getting to the Root of the Issue
Some people who experience anxiety have a form of social anxiety. For those persons, at-home masage for anxiety is particularly helpful, as there is no need to leave the home and deal with the unfamiliarity of the day spa. While it is good to face one's anxieties, doing so while trying to relax is counterproductive, no? Experiencing new anxiety symptoms while trying to deal with the tension past anxiety has left you with is not a good plan. Mountainside On-Site Masage Therapy provides on-site mobile massage to NJ and NYC clients. We know from experience that clients tend to feel more relaxed at home, because they've often said so. And, it just makes sense. At home, we don't have to deal with the world.
Getting to the root causes of anxiety is key. And massage therapy alone will never do that. With increased clarity and focus, less tension and anxiety, a person probably has a greater capacity to deal with their issues. Massage for anxiety can help a person feel better and gain some ground from which to get a better perspective, but books, online lectures, university courses, meditation, and other ways of learning, are good tools with which to do so. As is a good, caring therapist, minister, rabbi, or friend. Pharmeceutical drugs may help some people, but again, without getting to the root of the issue, it isn't enough. If you, or somone you love, lives in New Jersey or New York City and suffers from anxiety, Mountainside On-Site Masage Therapy can help. If you live beyond our area, we may be able to make a recommendation.
Editorial Board, H. Miller, Content Editor

As Massage Therapists, our role as part of your health care team is clear.
We are not Doctors or Nurses, and cannot replace their vital services.
But the number of conditions that Massage Therapy has been proven to help with
grows by the week, as new research is conducted worldwide about the far-ranging effects
of Therapeutic Massage.

The Massage Benefits Section of this web site is dedicated to learning, and sharing,
information about evidence-based Therapeutic Massage and health. As Massage Therapists, we
feel it is essential for our clients to be educated about Massage Therapy, and
the state of current research. This site is owned and operated by H. Miller, and is a non-moderated platform.


Our mission, with regard to the Massage Benefits section of NJMassage.Info,
is to inform our clients, and worldwide web users browsing our site,
about Massage Therapy, with regard to various topics including
quackery, current research studies, as well as conditions that Massage
Therapy shows promise with, as supported by medical and university research.


The information provided on the NJMassage.Info web site is
for informational purposes only and should not be considered
medical, psychiatric, psychological or behavioral health
care advice. Nothing contained on the NJMassage.Info web site is
intended to be used for medical diagnosis or treatment or as a
substitute for consultation with a qualified health care professional.
NJMassage.Info displays advertisements and links to third party websites.
Mountainside On-Site Masage Therapy does not make any representation,
warranty, or endorsement of any product or service or the content
or accuracy of any materials contained in, or linked to,
any advertisement or link on the Site. All advertisements are clearly marked.
Ad proceeds may be used to help fund this site.

Page created April 21, 2011. Last modified 23 August, 2016.

Please click on the '@ Contact Us' button at bottom-left to access our inquiry form, or use the button at the top of this page. Feel free to also call us at 877 480 8038 for more information or to book an appointment.
Cash, PayPal, CashApp, GooglePay, Credit Cards, and Gift Certificates accepted. Insurance plans accepted: County / Municipal Health Care Plans (NJ), Independent Health Flex Fit, Preferred Care, No-Fault with Authorization
Note: We offer *strictly* therapeutic massage therapy. We do *NOT* offer as€nsual u'massage', in any form.